Treating you fairly is at the heart of everything we do
Treating customers fairly (TCF) is central to the delivery of The Financial Conduct Authority (FCA) retail regulatory agenda, which aims to ensure an efficient and effective market and thereby help consumers achieve a fair deal.
Firms must be able to demonstrate that they are consistently delivering fair outcomes to consumers and that senior management are taking responsibility for ensuring that the firm and staff at all levels deliver the consumer outcomes relevant to their business through establishing an appropriate culture.
Merrick Financial Services fully supports the Financial Conduct Authority (FCA) Treating Customers Fairly initiative and believes it satisfies the six consumer outcomes which are summarised below:
Consumers can be confident that they are dealing with firms where the fair treatment of customers is central to the corporate culture.
Products and services marketed and sold in the retail market are designed to meet the needs of identified consumer groups and are targeted accordingly.
Consumers are provided with clear information and are kept appropriately informed before, during and after the point of sale.
Where consumers receive advice, the advice is suitable and takes account of their circumstances.
Consumers are provided with products that perform as firms have led them to expect, and the associated service is of an acceptable standard and as they have been led to expect.
Consumers do not face unreasonable post-sale barriers imposed by firms to change product, switch provider, submit a claim or make a complaint.
Please contact us in the first instance, if for any reason you feel dissatisfied with any aspect of our service.
We will do everything we can to address your complaint and attempt to put things right as quickly as possible.
We will carry out an impartial review of the complaint with a view to understanding what did or did not happen and to assess whether we have acted fairly within our rights and have met our contractual and other obligations. We aim to provide you with a full written response within 8 weeks and endeavour to keep you regularly updated with the progress of the complaint.
If you are classified as an eligible complainant, and you do not feel that your complaint has been resolved satisfactorily, you may have the right to refer your complaint to the Financial Ombudsman Service.
The Financial Ombudsman Service is an independent organisation that was established to resolve disputes between financial institutions and their customers. Information on the Financial Ombudsman Service can be found at their website www.financial-ombudsman.org.uk or by writing to Financial Ombudsman Service.
The address of the Financial Ombudsman Service is:
Financial Ombudsman Service
Exchange Tower
London
E14 9SR
The Financial Ombudsman Services can be contacted by calling 0800 023 4567
or emailing complaint.info@financial-ombudsman.org.uk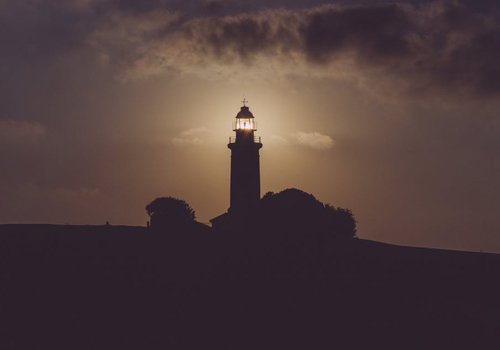 Providing the very best financial advice for our clients
We work in partnership with our clients, building long-term relationships and most importantly, we are committed to giving you the confidence and control of your finances you need. Whatever the stage in life you're at, or what your financial objectives or goals are, we will get to know you and work with you to help you achieve them.
Independent Financial Advice
We are completely committed to providing our clients with totally independent and unbiased financial advice for life. In practice, this means transparent charges, tax-efficient fee based solutions, and above all, never allowing provider incentive to cloud our judgement during the advice process.
 We offer advice on an 'Independent' basis. This means that we provide unbiased, unrestricted advice based on a comprehensive and fair analysis of the relevant market, giving due consideration to the full range of retail investment, pension and life products available in the marketplace which may be suitable for you.
What is a Chartered Financial Planner?
Chartered status and Fellow status is an aspiration all firms try to achieve and shows that we, and our financial planners have committed to the highest levels of technical knowledge and understanding through professional examinations.
Chartered Financial Planner status is the ultimate symbol of professionalism. The title is granted by the Chartered Insurance Institute (CII), the professional body for insurance and financial services and applies only to appropriately qualified CII members who are providing financial planning advice or related activities, to individuals or corporate entities.